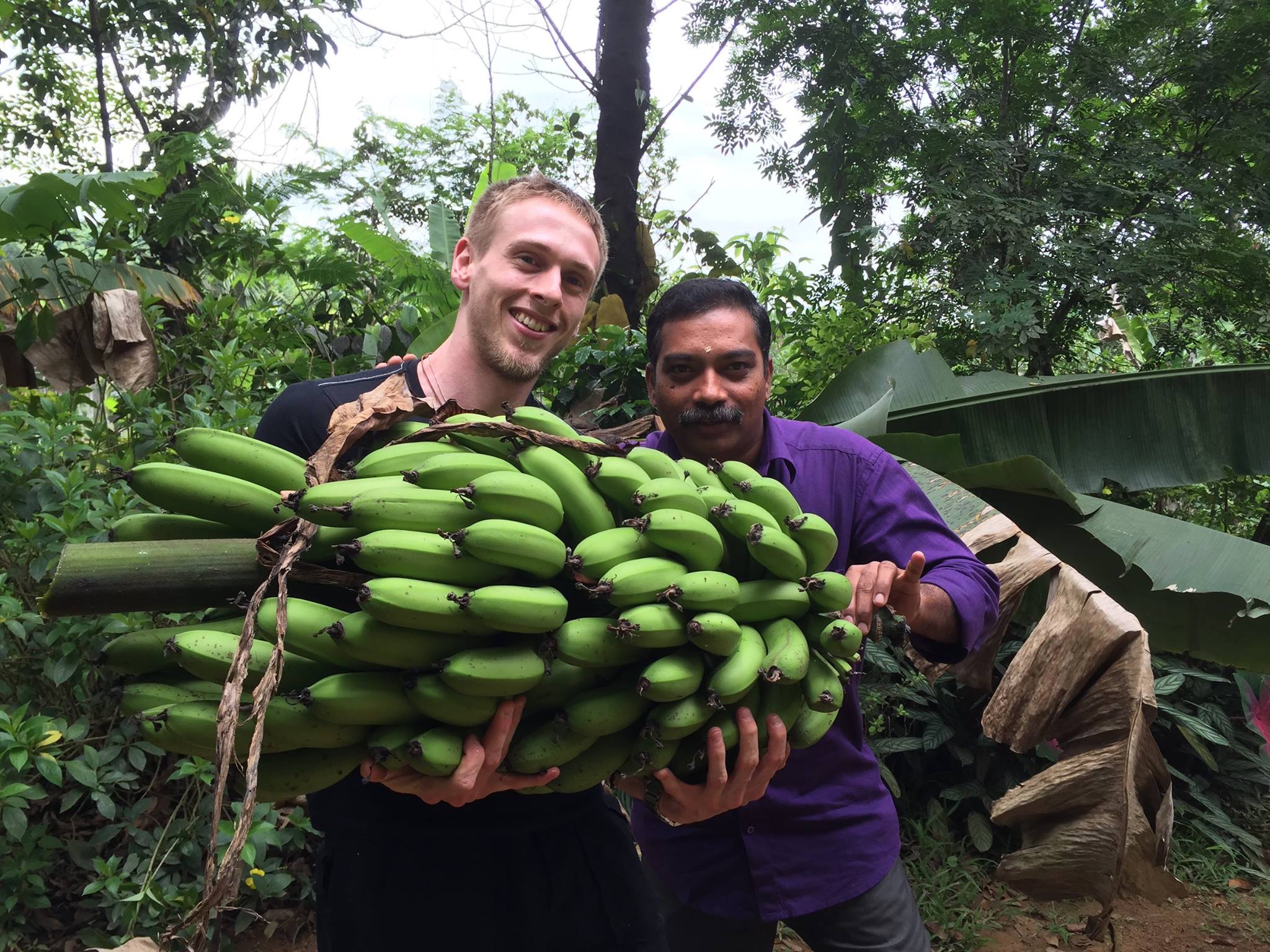 Why volunteering for RASTA?
My name is Martin and I have been working as a volunteer for RASTA for the last 6 months. Below, I'd like to share my personal experiences with you, to give you an impression of what it is like to work with RASTA and to live in this rural region of southern India. I hope my report will help you in your decision whether or not to volunteer for RASTA.
Working Experience
As a future volunteer, the working experience you can gain is probably one of the main aspects for your decision where to go. The small full-time team of RASTA is grateful for every volunteer and will welcome you as a new member of the RASTA family. Starting from your first day, you will be considered an integral part of the team with a very broad scope for action. Your own ideas and creativity combined with your skills and interests will be the basis of your work – be it in the office, on the compound or in the field. In any case, you will learn more than you might expect in the most different fields of work.
You will do, what you can do best and what suites your interests. Every contribution is equally appreciated and there is also no such thing as a daily routine. Working for RASTA is highly flexible. Half the day you may be in the office, the other half in the garden. One moment you are writing a new project proposal and in the next you find yourself on a spontaneous field visit. No matter what, it never gets boring.
During your work, there is also always time for a little chit-chat with your colleagues and other volunteers. This is the best way to understand the traditions, habits, beliefs and mindsets of the local people as well as you will learn a lot about other countries all over the world.
Accommodation and Food
Depending on the duration of your stay, you will reside either in one of the dormitories or one of the single rooms on the RASTA campus. The rooms are simple, but comfortable and clean and provide all basic amenities you need. There is nothing you will miss.
The food is for sure one of the highlights of your stay here. Dewaki, the brilliant cook of RASTA, surprised me every day anew with her delicious, vegetarian and home-cooked meals. You will experience the rich traditional Kerala cuisine. A lot of the ingredients used, are even cultivated on the RASTA compound and hence organic. You will be surprised in how many different ways, fruits and vegetables can be combined to create a completely different taste. And of course, there is never too little chili in it.
Beautiful Memories, Warm-Hearted People and Relaxation
RASTA is a rather small NGO located a little bit outside of a village called Kambalakkad. The whole region is absolutely rural and tranquil and will give you an authentic impression of the rural life in southern India. The local people are absolutely warm-hearted and you will definitely get to know quite a few of them during your stay. You will learn a lot about their culture, their religious traditions and you may even be invited to their homes and celebrations. Only a couple of days after your arrival, you will for sure already feel as a member of the local community.
Without the rush and congestion that one would face in the bigger cities of India, you will also have an opportunity to enjoy one of the most beautiful evergreen landscapes of the world. There are plenty of places to visit just within a short distance. You can f.e. go hiking at Chembra Peak, visit one of the nearby Wildlife Sanctuaries or go for a swim underneath one of the amazing waterfalls. Whatever you do, pack a camera. If you are looking for relaxation, if you want to do yoga or meditate or if you want to experience the virtues of ayurveda, the RASTA campus itself is the ideal place to do so. The only noises you will hear are the sounds of birds and crickets.
So all that's left to say is: pack your bag and come to RASTA! You will not regret it!